Meet The Lehrhaus Editorial Team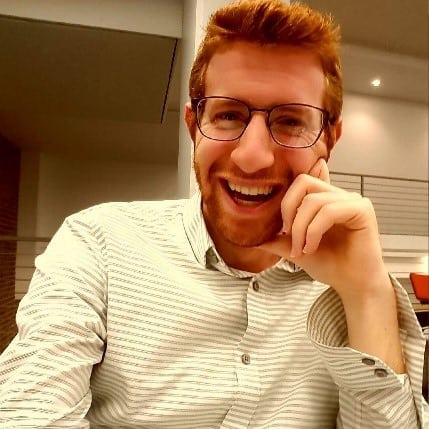 Yehuda Fogel is a recent graduate of Yeshiva College, where he majored in Psychology and Jewish Studies. He currently studies the effects of psilocybin on depression in the New York State Psychiatric Institute, and learns Torah in Yeshiva University. Yehuda is an alumnus of Yeshivat Sha'alvim, and has presented at the Undergraduate Judaic Studies Conference, and is passionate about bringing ideas across oceans and denominational lines.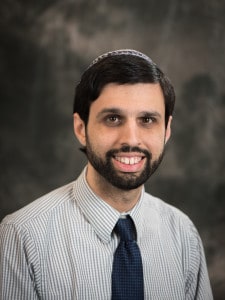 David Fried teaches Judaics at the upper division of the New England Jewish Academy. He has semikha from Yeshivat Chovevei Torah and has learned at Yeshivat Har Etzion. He lives in West Hartford, CT, with his wife Molly and their son Elchanan.
Davida Kollmar is a Masters student at NYU pursuing a degree in Data Science. Formerly, she was the Program Administrator at the Center for Modern Torah Leadership, running their Summer Beit Midrash program. She has also tutored Statistics and Jewish Studies to Associates Degree students at Yeshiva University's Katz School, and taught Halakhah and Physics Lab at Yeshiva University High School for Girls – Central. Davida is a graduate of GPATS, Stern College for Women, and Nishmat's Shana Ba'Aretz program.
Yosef Lindell is a lawyer, writer, and lecturer living in Silver Spring, MD. He has an MA in Jewish history from Yeshiva University and a JD from NYU Law, where he was a Tikvah Scholar in 2011. His writing spans several genres, from science fiction to Jewish scholarship, and in addition to writing for the Lehrhaus, he's been published in venues such as the Atlantic, the Forward, Modern Judaism, and Jewish Action.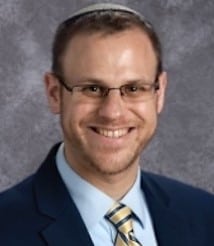 Tzvi Sinensky is the Director of Interdisciplinary Studies and Educational Outreach at the Rae Kushner Yeshiva High School in Livingston, NJ. He previously served as Rosh Beit Midrash of Kohelet Yeshiva in Lower Merion, PA.
A popular lecturer and author, Rabbi Sinensky recently completed three book-length series published by Yeshivat Har Etzion's Virtual Beit Midrash. He is pursuing a PhD in Jewish Philosophy at the Bernard Revel Graduate School of Jewish Studies. His interdisciplinary high school course on Jewish & Western philosophy and the humanities was awarded the inaugural Kohelet Prize.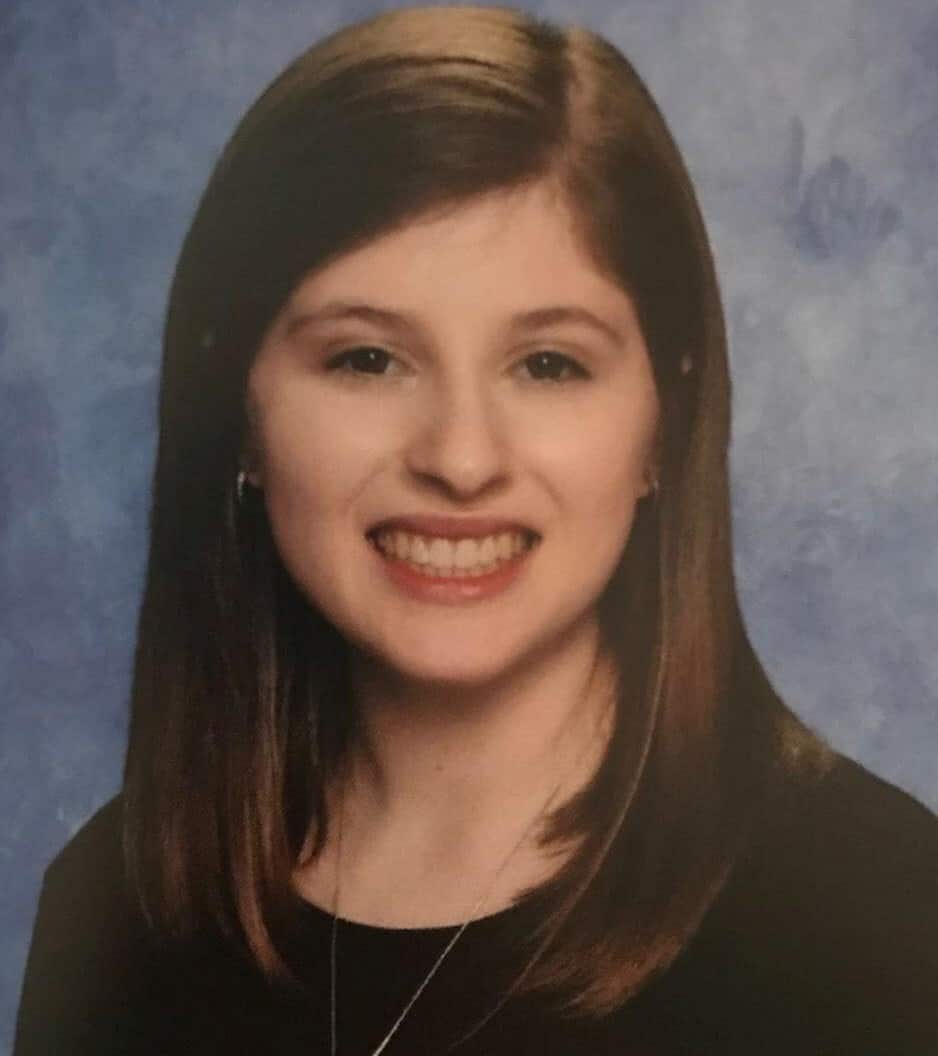 Mindy Schwartz Zolty is a recent graduate of Stern College for Women, where she majored in Judaic Studies and Art History. Upon graduating Mindy was named the valedictorian of the Rebecca Ivry Department of Jewish Studies of Stern College. She is currently pursuing a masters in Talmud as part of the Graduate Program for Advanced Talmudic Studies (GPATS) as well as a masters in Medieval Jewish History at the Revel Graduate School of Jewish Studies. Mindy previously served as the Adult and Teen Educator for Congregation Keter Torah in Teaneck and is currently the Community Intern for Lincoln Square Synagogue on the Upper West Side.
Lehrhaus Consulting Editors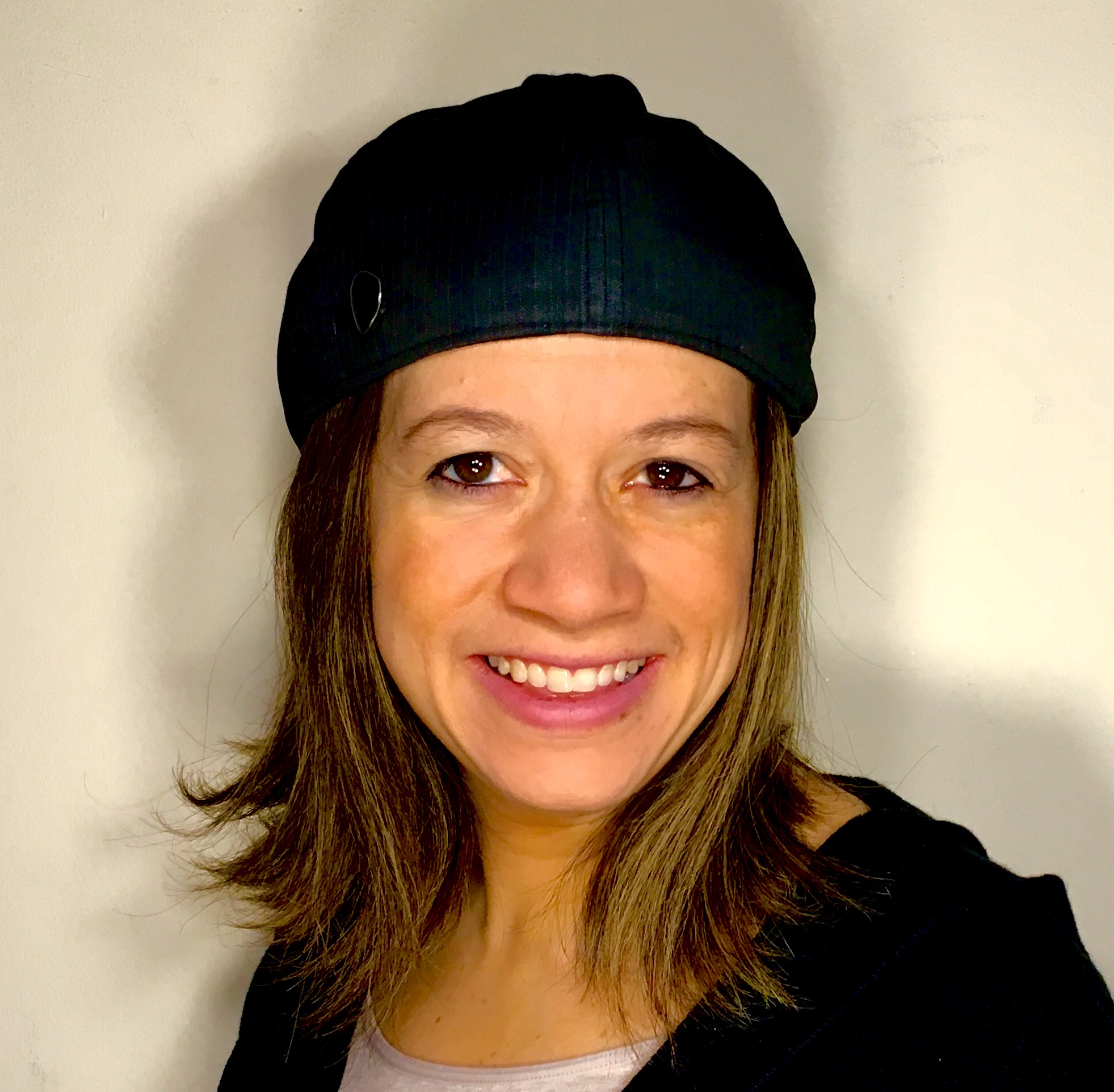 Miriam Krupka Berger currently serves as Dean of Faculty at the Ramaz Upper School in Manhattan, NY, where she has taught Tanakh and Jewish Philosophy since 2006. In addition to her current role, she shapes Judaic Studies curriculum and teaches interdisciplinary seminars. Ms. Krupka completed an M.A. in Jewish Philosophy from Columbia University where her thesis work focused on the messianic writings of Isaac Abarbanel. Ms. Krupka has lectured widely to adult audiences in a variety of venues and sees Biblical Text as the foundation for all thoughtful philosophical discussion.  Miriam currently lives in Teaneck, NJ with her husband, Dr. Ari Berger, and sons, Etai, Gavriel, and Shai.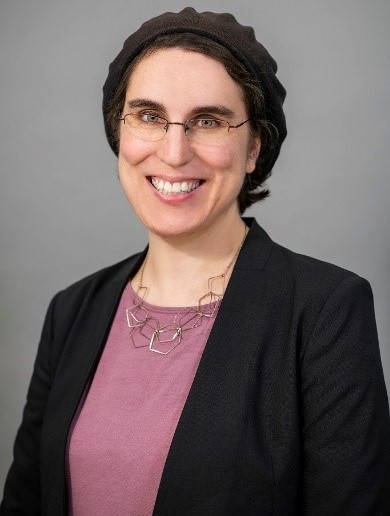 Miriam Gedwiser teaches Talmud and Tanakh at the Ramaz Upper School and is on the faculty at Drisha. She has a B.A. in the History, Philosophy, and Social Studies of Science and Medicine from the University of Chicago and a J.D. from N.Y.U. School of Law. Miriam studied at Midreshet Lindenbaum and in the Drisha Scholar's circle, as well as at other programs in Israel and Boston. She previously practiced commercial litigation at a large law firm and clerked for the Hon. Debra Freeman, U.S.M.J., in Manhattan.  Miriam serves as a guest lecturer at synagogues and programs around the Northeast, and has written on topics of Jewish and Torah interest for The Lehrhaus, The Forward, the Center for Modern Torah Leadership blog, and Project 929.  She also serves on the board of the Center for Modern Torah Leadership and on the Advisory Board of The Susi Bradfield Women's Institute of Halakhic Leadership. Miriam lives in New Jersey with her family.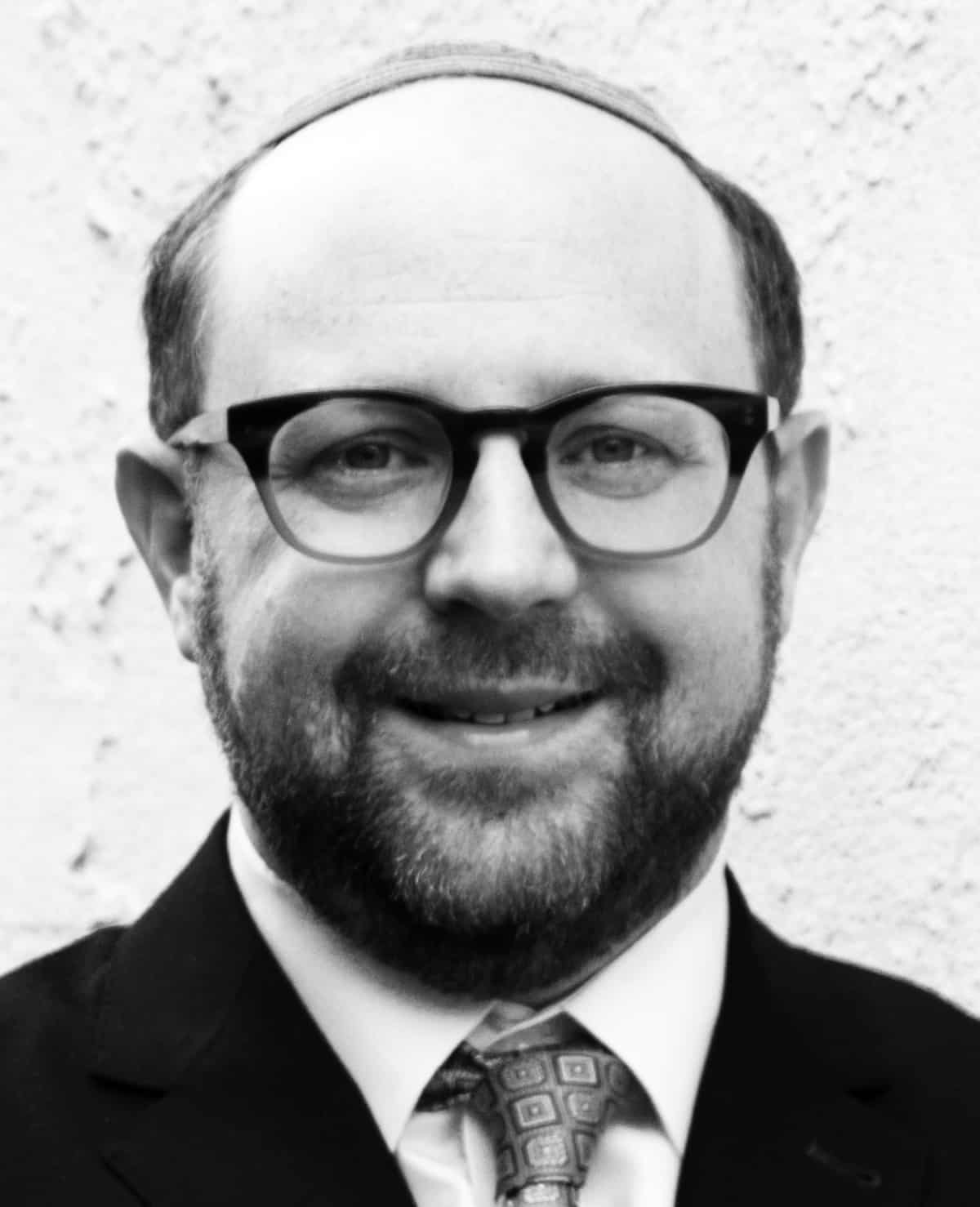 Chaim Saiman is a Professor of Law at Villanova University where he teaches Jewish law, Contracts and Insurance law. He has served as the Gruss Professor of Talmudic Law at Harvard Law School and University of Pennsylvania Law School, as a fellow in Religion and Public Life at Princeton University, and as a visiting professor at Hebrew University and Bar-Ilan. Chaim has also served as an arbitrator on rabbinical courts and as an expert witness in insurance law and Jewish law in federal court. His book Halakhah: The Rabbinic Idea of Law was Published by Princeton in 2018.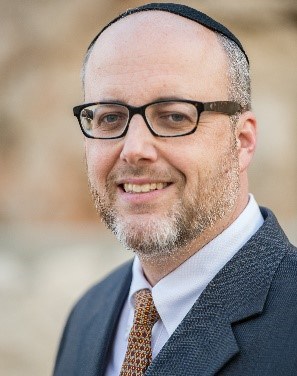 Jeffrey Saks is the founding director of ATID – The Academy for Torah Initiatives and Directions in Jewish Education, in Jerusalem, and its WebYeshiva.org program. He is Editor of the journal Tradition, Series Editor of The S.Y. Agnon Library at The Toby Press, Director of Research at the Agnon House in Jerusalem, and faculty member at Midreshet Amudim. A three-time graduate of Yeshiva University (BA, MA, Ordination), Rabbi Saks has published widely on Jewish thought, education, and literature.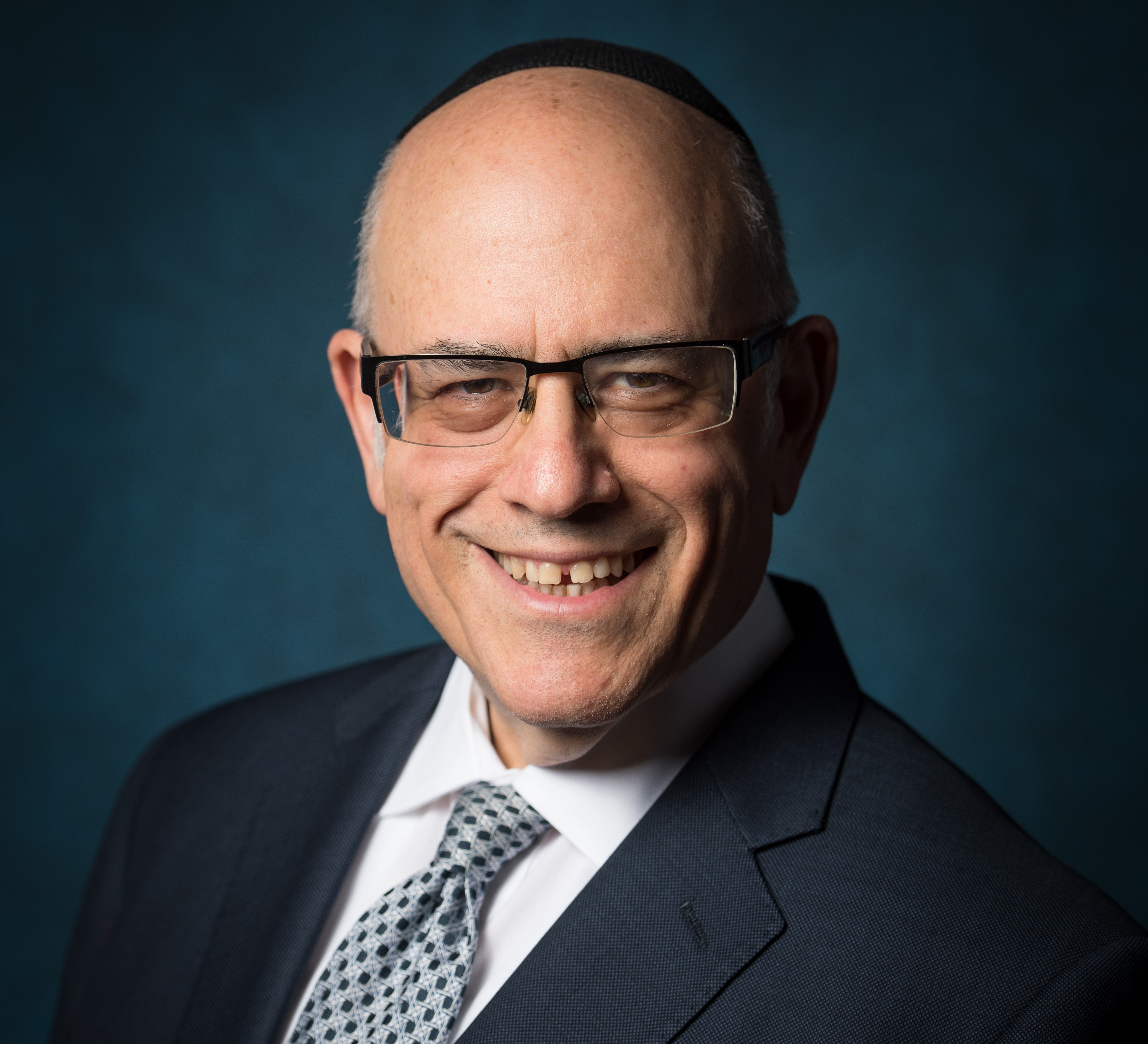 Jacob J. Schacter is University Professor of Jewish History and Jewish Thought and Senior Scholar at the Center for the Jewish Future at Yeshiva University. He previously served as Dean of the Rabbi Joseph B. Soloveitchik Institute in Boston, Rabbi of The Jewish Center in New York City, and Rabbi of the Maimonides Minyan in Brookline, MA. Dr. Schacter holds a Ph.D. in Near Eastern Languages from Harvard University and received rabbinic ordination from Mesivta Torah Vodaath.
Dr. Schacter is co-author of the award winning A Modern Heretic and a Traditional Community: Mordecai M. Kaplan, Orthodoxy, and American Judaism (1996), author of The Lord is Righteous in All His Ways: Reflections on the Tish'ah be-Av Kinot by Rabbi Joseph B. Soloveitchik (2006), and close to one hundred articles and reviews in Hebrew and English. He is the editor of Reverence, Righteousness and Rahamanut: Essays in Memory of Rabbi Dr. Leo Jung (1992), Jewish Tradition and The Nontraditional Jew (1992), and the award winning Judaism's Encounter with other Cultures: Rejection or Integration? (1997), and co-editor of The Complete Service for the Period of Bereavement (1995) and New Perspectives on Jewish-Christian Relations: In Honor of David Berger (Brill, 2012). He is the Founding Editor of The Torah u-Madda Journal, a prestigious academic publication which has gained international acclaim.
Dr. Schacter is presently completing a new Hebrew edition of the autobiography of Rabbi Jacob Emden, an eighteenth century Jewish figure.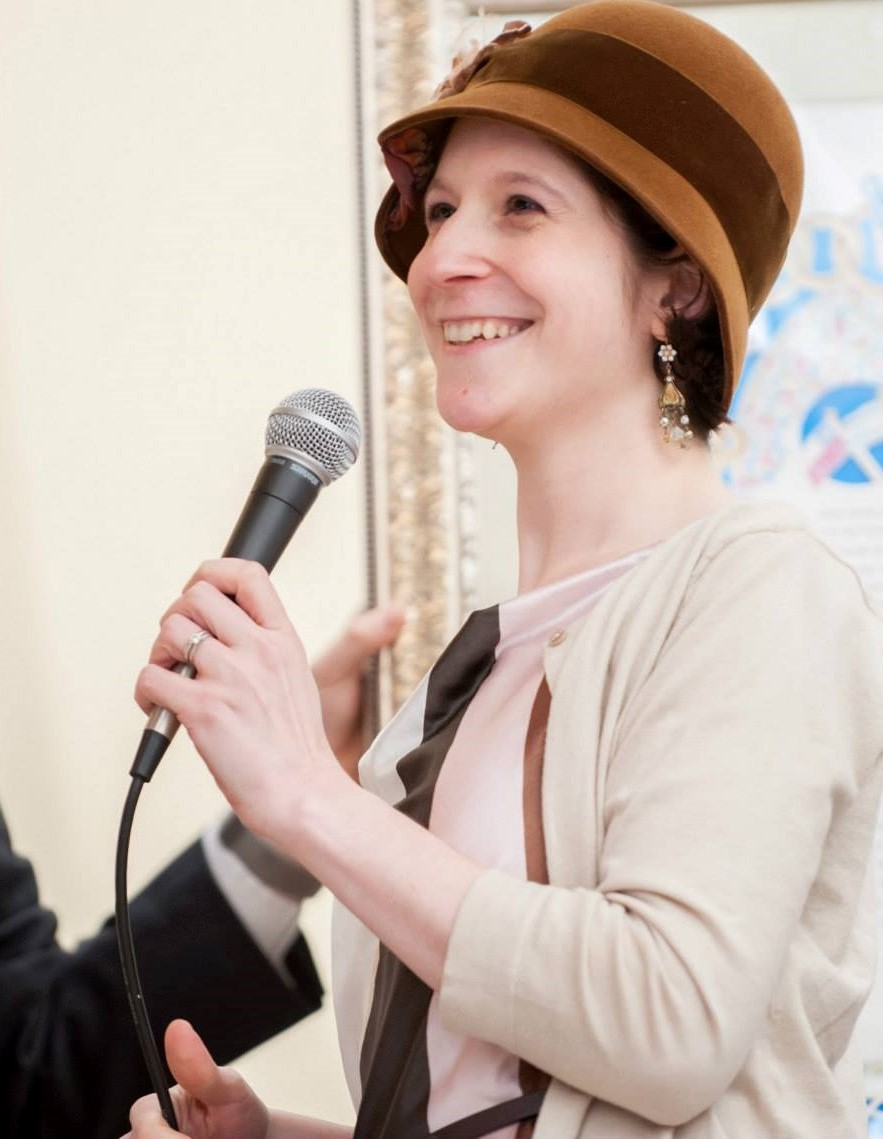 Sara Tillinger Wolkenfeld is the Director of Education at Sefaria, a new online database and interface for Jewish texts. She is passionate about Talmud education and expanding Jewish textual knowledge for all. Her previous experience includes serving as Director of Education at the Center for Jewish Life – Hillel at Princeton University as part of the OU's Jewish Learning Initiative on Campus. She studied Talmud and Jewish Law at various institutions of Jewish learning in Israel and America including Midreshet Lindenbaum, Drisha, Nishmat, and Beit Morasha and speaks on various Jewish topics at synagogues, schools, and in university communities. She lives in Chicago with her husband and their five children.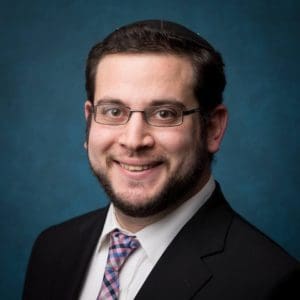 Shlomo Zuckier, a Founder of the Lehrhaus, is a PhD candidate in Ancient Judaism at Yale University and a member of Yeshiva University's Kollel Elyon. Previously he served as Director of the Orthodox Union's Jewish Learning Initiative on Campus at Yale University. Shlomo is an alumnus of Yeshivat Har Etzion and Yeshiva University (BA, MA, Semicha), as well as of the Wexner, Tikvah, and Kupietzky Kodshim Fellowships. He has lectured and taught widely across North America, and is excited to share Torah and Jewish scholarship on a broad range of issues. Shlomo serves on the Editorial Committee of Tradition, is co-editor of Torah and Western Thought: Intellectual Portraits of Orthodoxy and Modernity, and is editing the forthcoming Contemporary Uses and Forms of Hasidut. He is teaching at Yeshiva College and Yale Divinity School in the fall. 
Founders of The Lehrhaus
Zev Eleff
Ari Lamm
Shlomo Zuckier
Lehrhaus Founding Editors
Wendy Amsellem
Zev Eleff
Elli Fischer
Leslie Ginsparg Klein
Michael (Avi) Helfand
Ari Lamm
Sarah Rindner
Ayelet Wenger
Shlomo Zuckier
The Lehrhaus Staff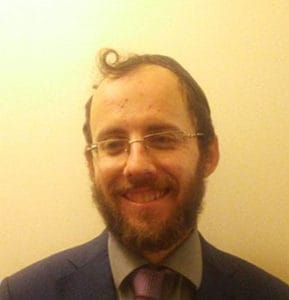 Copy Editor – Jonathan Engel earned his BA in mathematics with a minor in Judaic Studies at Brooklyn College, where he was also an active member of the OU-JLIC community. He completed further academic coursework in Judaic Studies at Hebrew University, Tel Aviv University, and Yeshiva University, and spent four years studying at Yeshivat Netiv Aryeh in the old city of Jerusalem. Jonathan earned his JD, magna cum laude, from Brooklyn Law School, where he was on the editorial staff of the Brooklyn Journal of International Law. Jonathan is currently a Court Attorney for the New York State Unified Court System, and is on the editorial staff of Jewish Bible Quarterly.
Copy Editor – Ashley Stern-Mintz graduated from Emory University with a BA in History, Religion, and Jewish Studies. Ashley currently works as an academic copyeditor at Emory School of Law in the Center for the Study of Law and Religion, where she assists professors with their publications. She is particularly interested in Jewish Women's Studies and plans to explore this topic at the graduate level in the future. Ashley lives in Atlanta, Georgia with her husband, Ariel.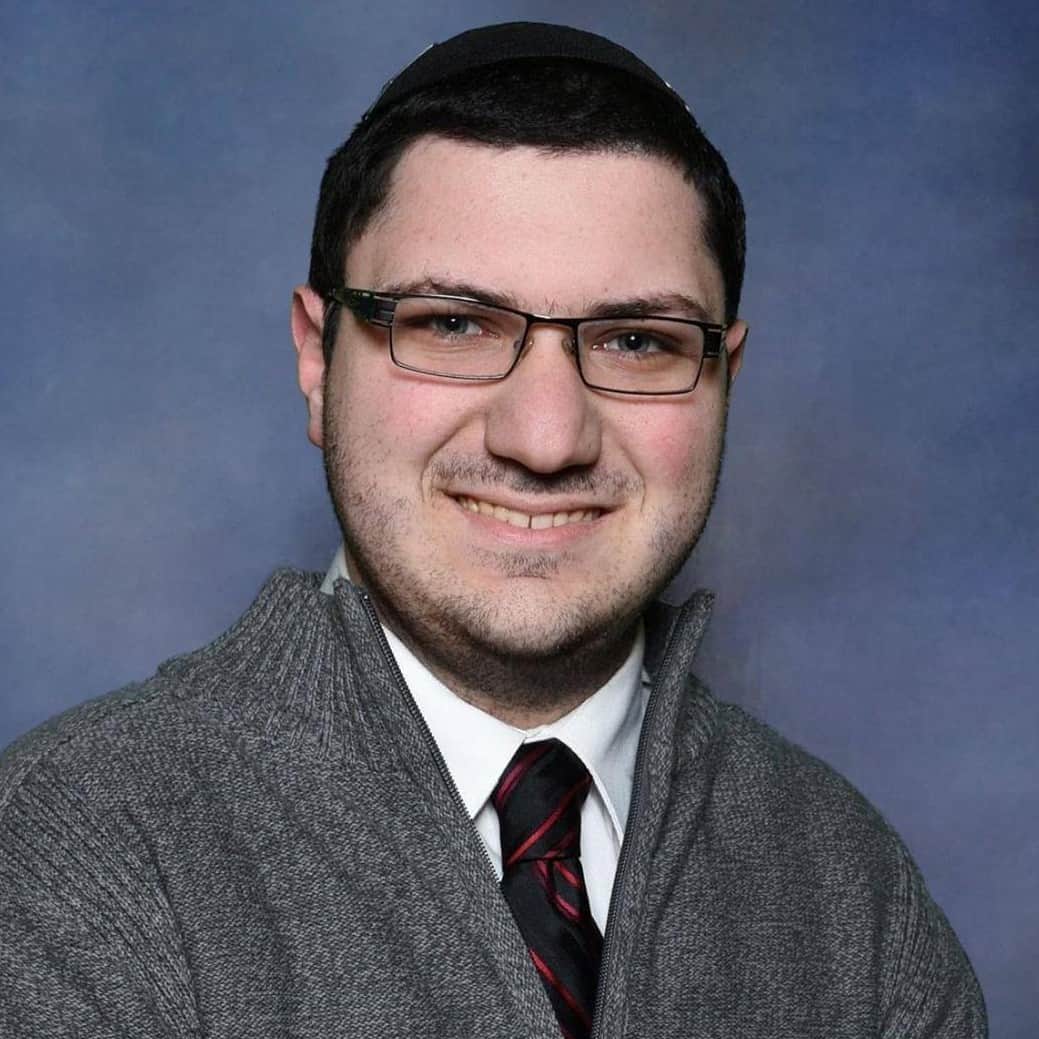 Webmaster/Social Media Manager –  Steven Gotlib
is a student in Yeshiva University's Rabbi Isaac Elchanan Theological Seminary, where he is also pursuing a Certificate in Mental Health Counseling in partnership with the Ferkauf Graduate School of Psychology. He holds a Certificate in Spiritual Entrepreneurship from Columbia Business School and the Glean Network in addition to degrees in Judaic Studies and Communication from
Rutgers University in New Brunswick, New Jersey.